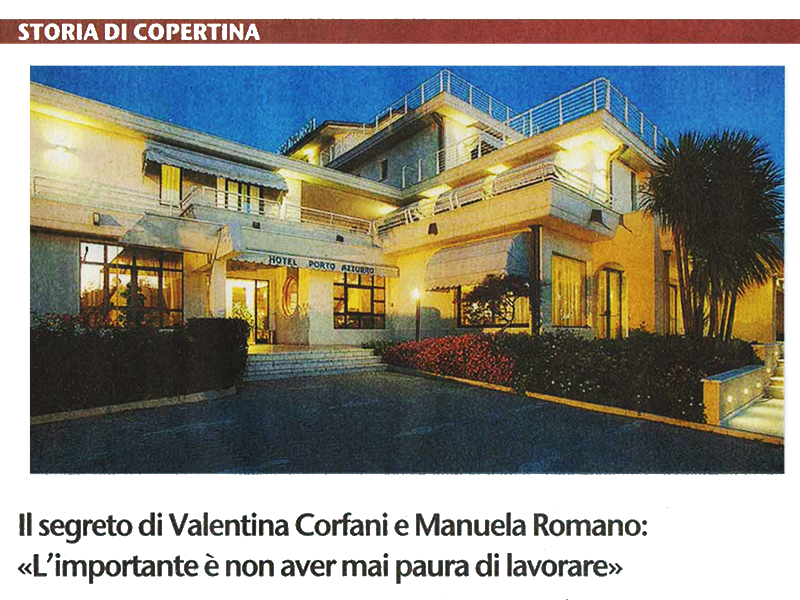 If you ask them to draw up a balance sheet of the first season, Manuela and Valentina have no doubts: "Months hard from the point of view of the commitment, but the rewards do not count". Of course, the activities which meet the gift were many: "The recruitment and coordination of the staff consists of 11 units, contact management with suppliers and partners, interfacing with customers to solve every little problem"...
Tasks for which it is necessary to be familiar with internet tools , social networking in the first place: "We started our journey by focusing so much on brand reputation - say -: in a few weeks our rating on TripAdvisor is increased from 6.9 to 8.3 bringing us steadily between 14th place and 16th place , climbing gradually positions . Initially we were at 69th place...". Fundamental then learn languages ​​well : 90% of the clientele is foreign, ranging from the Nordic Germans, the Dutch by the Americans, the Israelis to the French.
In a few words, in short, do not be afraid to work. And those who have it, one might say, in times of crisis? "In reality it is not so - remember Valentina - during the selection of the staff we met young people reluctant to work on weekends or in the evening hours. But in this sector is inevitable".
Now, however, for two main Brescia approaching the time of the (deserved) rest. After the summer rush, now is the time "to devote himself to the work of the office, which in high season are a little overlooked. We will be open until Epiphany, and then we will enjoy a couple of week's holiday". Even...